Takkesa Ge: the Kesa sutra
Also called the Kesa sutra, the Takkesa Ge is sung as a sign of veneration for the kesa, the Buddha's robe. Before putting on the kesa, we place it above us, on our head, silently reciting the Takkesa Ge three times. During sesshins this sutra is sung together, by everybody, while still seated at the end of the morning zazen.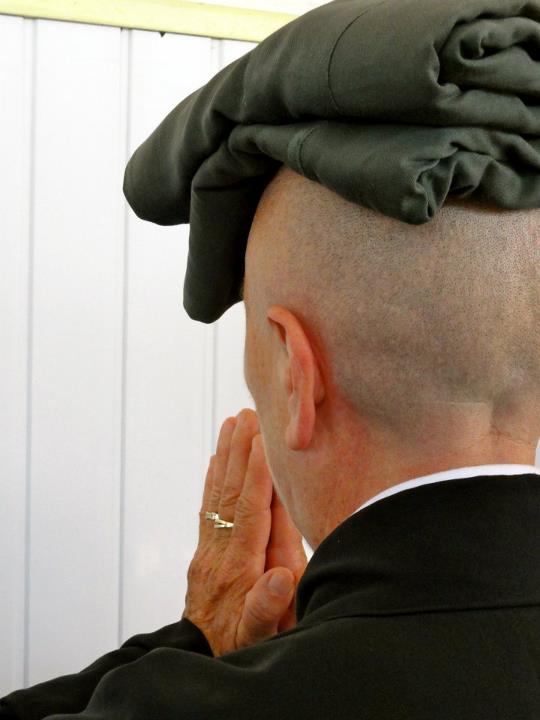 Dai Sai Gedda Pu Ku
Muso Fukuden Ie
Hibu Nyorai Kyo
Kodo Sho Shu Jo
TRANSLATION
Oh, robe of great liberation,
Kesa of formless happiness,
I faithfully receive the Budhha's teaching,
to help liberate all beings.